---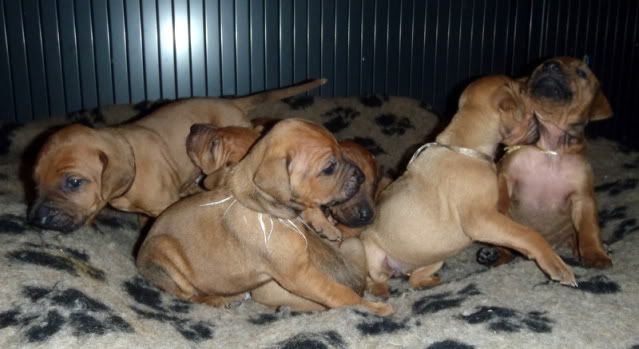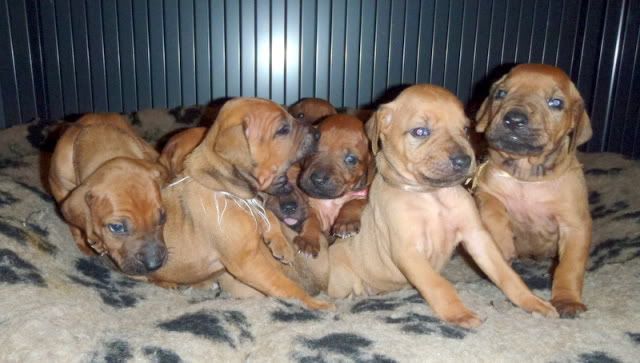 Toon in de voerbak
We hebben allemaal onze oogjes open ♥
We grooien als kool, we lopen bijten grommen al lekker heel de dag. Al gaat het eten natuurlijk voor alles!
Alweer een week verder! Het gaat Super goed met de pup's Geniet mee ♥
---
Dag 4: Met Sky en haar pup's gaat het erg goed, De pup's komen allemaal goed aan. Sky wil al weer wat langer buiten blijven.
---
Op 21-10-2011 schonk Sky 10 wondertjes het levenn
---
Sky elke dag weer een beetje dikker ♥ Nu de laatste loodjes er zijn
---
Dag 6: De pupś groeien goed! En Sarabi is een tevrede moeder.
---
op 19-07-2011 zijn er 8 wondertjes geboren. Moeder pup's maken het goed. Alle 8 hebben een goede ridge! geen heeft er een knikstaart of te veel wit. 1 teefje is een lever.
On 19 of july Sarabi had her 8 baby'S 6 boy'S and 2 girl'S And all with a good Ridge! No kinktail our to much with. One Girl is a Liver.
We are proud to announce our next litter . . .
Sarabi & Ikaika zijn HD A & ED VRIJ/Free
Ikaika & sarabi
We hopen eind juli begin aug pups te verwachten van Sarabi & Ikaika.
puppies due on the end july, ready for their new homes end of sep
MBIS MBISS CH Pupukea Ridge Ikaika O Spring Valley (ikaika)
The most Winning Rhodesian Ridgeback of all time!
Sarabi & Ikaika:
Foto's Ikaika:
stamboom/pedigree: Ikaika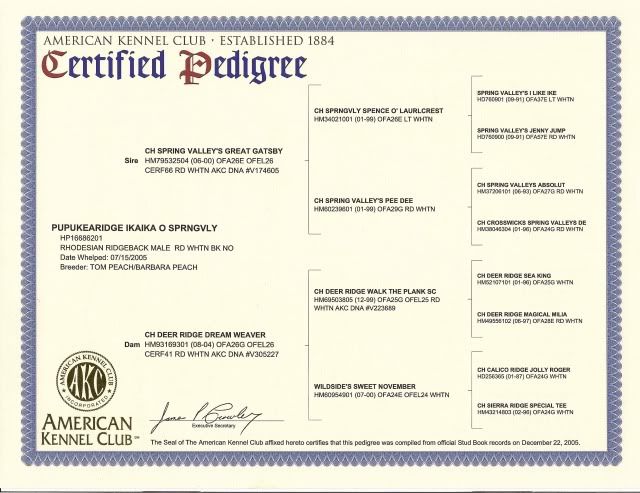 ---